Ugh, sorry but really got Tuesday blues today okay HHAHAHA.
Bet you couldn't tell from this selfie! 😂
But ye, it's getting harder to wake up daily, and I'm totally attributing it to my late nights!
Note to self: NEED to turn in by 12am latest!!
Idk about you but okay la, once I've had sufficient time crawling out of bed, got dressed, had a spot of Milo and some water before getting into the MRT = my mood for the day is already somewhat restored.
This is also the time when I usually start writing/completing my daily blog on the morning commute to work – just in case you were wondering how I find the time to do so hehe.
Of course, it's a different thing at the initial start of the morning when I'm groggy and probably have on a super black face upon waking up HAHAHHAHAHAHA. 😠
Anyways, nuff ramblin' cos it's back to work!
8/10 Chronicles of a Typical Office Lady in Singapore – a Work Diary
Welps, it's the usual. Everyone's mainly back in office from yesterday and there's loads of discussions and the like from the more senior management side!
Meanwhile for us? It's time to do the last pushhhhhh for the shows. So work work work!
Countdown: 2 weeks to the first and 1 month to the main major one!
I also hear that we're all gonna be activated to help up with the shows so I'm quite excited for that cos I've never really been to a legit tradeshow in my life, much less for my job!
Oh and so far, what I really like about my job so far is the autonomy and flexibility given to do your work – it's as long as you get your things done in a reasonable timeframe. Of course, we have helpful colleagues and managers as mentioned but generally, you can't 100% rely on them all the time especially once you get the hang of stuff!
Anyways, it's time to stretch my legs to go for a little walk during lunchtime and explore Our Tampines Hub while grabbing groceries to prep for lunch~
Heh, it's like my second or third time here at the Our Tampines Hub (OTH) Hawker Centre and I still can't get over the prices available at most of the stalls starting from $2.80.
I'm not kidding! Like getting a bowl of prawn mee / char siew noodles / basic Japanese curry rice at $2.80 (perhaps $2.60 or $2.50 if you use the Kopitiam card?).
You can even find a bowl of noodles here for under $2 if you're interested! Rickshaw noodles for $2 – probably $1.80 after discount?
Other than the hawker centre, I was also walking about OTH (Our Tampines Hub) in general, just keeping an eye out for a nice meal for my future reference.
These were my highlights!
A $5 bowl / this tear apart bread / this Kaya and Cheese toast!
And of course, I went to grab some fresh veggie leaves from the NTUC as part of my grocery/errand run!
Gulorou salad COMPLETED and it's back to work!
Oof, and that consisted of drafting emails all day today and spamming them all at a go hahahaahaha.
Meanwhile, in today's #after6 life – there were only TWO things that I had on my mind!
Picking up my $1 potato fries from Potato Corner!
I got them off the eatigo flash deal (sign up HERE for a free $5 voucher!) earlier that morning cos $1 only ma, and I really wanted to try them!
Went for the BBQ+Chilli flavor and it was good! I actually sampled most of the flavors that I wanted to try; except for the truffle flavor and this particular flavor was the most flavorful of the lot!
Fyi – these are real potato french fries (freshly fried) before they are dusted with the respective seasoning powder, similar to the McDonalds shaker fries; but with more flavor options!
I enjoyed them 🙂
Watching my $7 weekly Tuesday movie! And my movie of choice?
RAMBO!! HEHE.
It was my first time watching Rambo actually and it's okay la. I don't think you need to watch the entire series just to catch the very last movie. Just expect the start to be a little slow, a little cheesy and tragic (basically it's not a happy portrayal) and plenty of Rambo action closer to the end of the movie!
Lol anyways, so everything fell into place nicely and accordingly to my plan on this day right?
But what was totally UNEXPECTED which caused the rest of my night to go awry is to bump into my friend – for the FOURTH (technically, third time) time in one month?!
Previously it was always bumping into him in his hood. But for this day, it's more unexpected becos I bumped into him in MY own hood HAHHAHA. Like WTH are the odds?
I swear I was so shocked I literally screamed his name and went like wthhhhh again?! Haha. 😂
*Yes picture me screaming. Literally 😂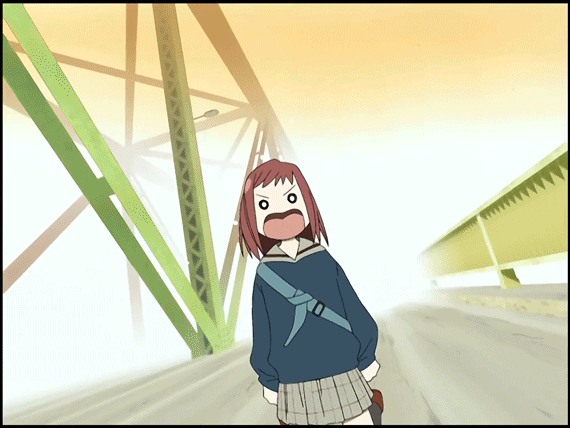 真是的. The world is small I guess?
Nonetheless, it made my day to end off with great conversations and good company 👍
P.s the cajun fries from Mom's Touch are pretty meh, but I hear the chicken thigh burger is alright!
Well, and that's the end of my Tuesday here!
More importantly, thanks always for reading and see ya tomorrow at 12.28pm GMT+8! 😁
x
🏨 Psst.. Love to travel? Hotel/Staycation Deals for you below:

Book your accommodations on Booking.com using 
THIS link here for S$40 refund (min S$80) on your credit card!

Alternatively if you prefer Airbnb, 
sign up HERE for S$45 off your first stay (min S$100)
See ya on my socials – Updated DAILY! ♥
▶ IG/IG Story: @mitsueki
▶ Join my Telegram Broadcast: http://t.me/mitsuekisblog
▶ Facebook: http://facebook.com/mitsuekiblog
▶ Blog: https://mitsueki.sg
Till later,
♥ mitsueki