I was alerted by my Facebook friends, EDMW forums HERE and ChannelNewsAsia HERE about a riot happening at Serangoon Road, Little India in Singapore involving about 400 people that happened last night, 8 December 2013. So far, 27 people have been arrested at this point of time.
Riot at Serangoon Road Little India Singapore
They damaged 5 police cars, 1 ambulance and 10 policemen were reportedly injured. Channel NewsAsia also confirms 2 foreign workers are dead. At the time of this update, SCDF had conveyed 18 casualties including 4 SCDF personnel to Tan Tock Seng Hospital.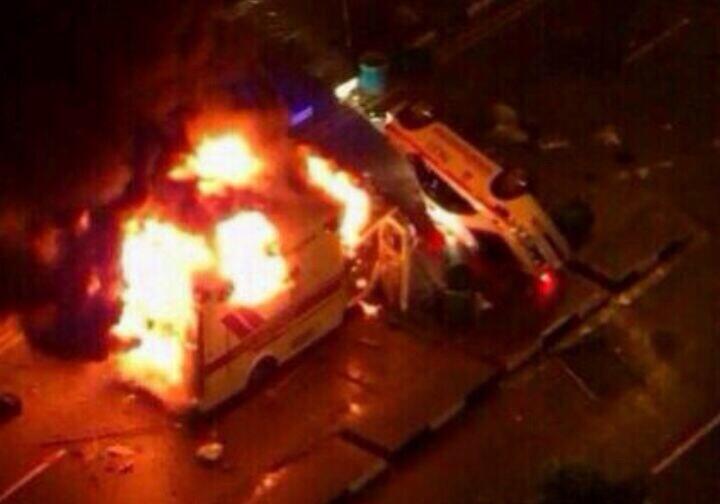 Yes, this happened in Singapore. Continue reading to see the cause of the Little India riots, the videos and pictures:
Videos of the Little India Riot
BUS DRIVER KNOCKED DOWN INDIAN MAN AT LITTLE INDIA AND HUNDREDS AVENGING HER. TOTAL CHAOS!

Little India riot explosion

Angry mob at Little India

Angry mob @ Little India – Part 2 – Overturn cars

UPDATED!
Little India Riot: Police provide timeline of events on Sunday night
The police in a press conference on Tuesday evening gave a chronological breakdown of what happened on Sunday night in Little India.
Here is a look at the timeline as told by the police:
– 9:23pm: Police are informed of a serious road traffic accident.
– 9.25pm: Singapore Civil Defence Force are alerted to the incident.
– 9.31pm: First ambulance arrives at the scene.
– 9.37pm: The first police fast response car arrives at the scene.
– 9.38pm: First first engine arrives. A crowd of about 100 have congregated.
– 9.41pm: Police reinforcements start arriving.
– 9.45pm: The crowd has swelled to about 400 by this time.
– 9.54pm: The body of worker is extricated from under the bus. Mob starts pelting emergency officers and are holding dangerous weapons like drain covers.
– 10.11pm: Police shield bus driver and time keeper to ambulance. Mob behaves aggressively and hinders police efforts.
-10.30: First group of Special Operations Command (SOC) officers arrive.
– 10.37pm: Police activate a major recall of patrol cars islandwide. A total of 53 police cars activated.
– 10.44pm: SOC officers get into formation and began to disperse mob. Police arrest suspects.
– 11:45pm: Mob is dispersed.
– 12.01am: Investigations at the scene commence.
– 12.39pm: Deputy Prime Minister Teo Chee Hean arrives with Deputy Commissioner of Police T. Raja Kumar.
– 5.03am: National Environment Agency begins clean up of site.
– 6.30am: Roads are passable to traffic.
Credits: The Straits Times
Little India Riot Hero
In a video posted online of last night's riot in Little India, a mystery man was seen trying to prevent the rioters from causing further damage to the bus.
Did you witness the incident? Do you know who he is?
Little India Riot: Victim of road traffic accident that sparked off mob identified
The 33-year-old Indian national who died in the fatal accident, which sparked the Little India riot on Sunday night has been identified.
Mr Sakthivel Kumaravelu has been working in Singapore as a construction worker with Heng Hup Soon, a scaffolding company, for about two years, said a man who identified his body at the Singapore General Hospital (SGH) mortuary on Monday morning.
The man, who declined to be named, said Mr Kumaravelu's family has not been notified of his death. He added that Mr Kumaravelu's body was not decapitated as reported by some news outlets but he did suffer injuries to his face.
Twenty-seven men from South Asia have since been arrested in connection with Sunday night's riot, which broke out at about 9.30pm along Race Course Road. Investigations are ongoing.
Credits: The Straits Times
Little India Riot: 27 nabbed; more expected to be arrested in 'hours and days that follow'
Twenty-seven men from South Asia were arrested in connection with Sunday night's riot in Little India, which apparently started after a bus ran over and killed an Indian worker as he was crossing a road.
First responders to the accident, including a Singapore Civil Defence Force (SCDF) ambulance and a police patrol car, arrived at the junction of Race Course Road and Hampshire Road shortly after they received a call for help at 9.23pm.
SCDF rescuers were trying to reach the victim, who was trapped under the bus with hydraulic tools when the crowd apparently attacked them. "Projectiles were thrown at the SCDF rescuers while they were extricating the body," said a spokesman.
The mob spiralled out of control quickly after that, turning on the police, including the reinforcements who had arrived by then.
The Straits Times understands that the driver of the bus was still undergoing an operation in hospital to treat a deep gash in his neck. His bus conductor was also hurt during the riot.
Credits: The Straits Times
Media waiting for press conference on Little India riot to start at 1.40am 
Police press conference, part II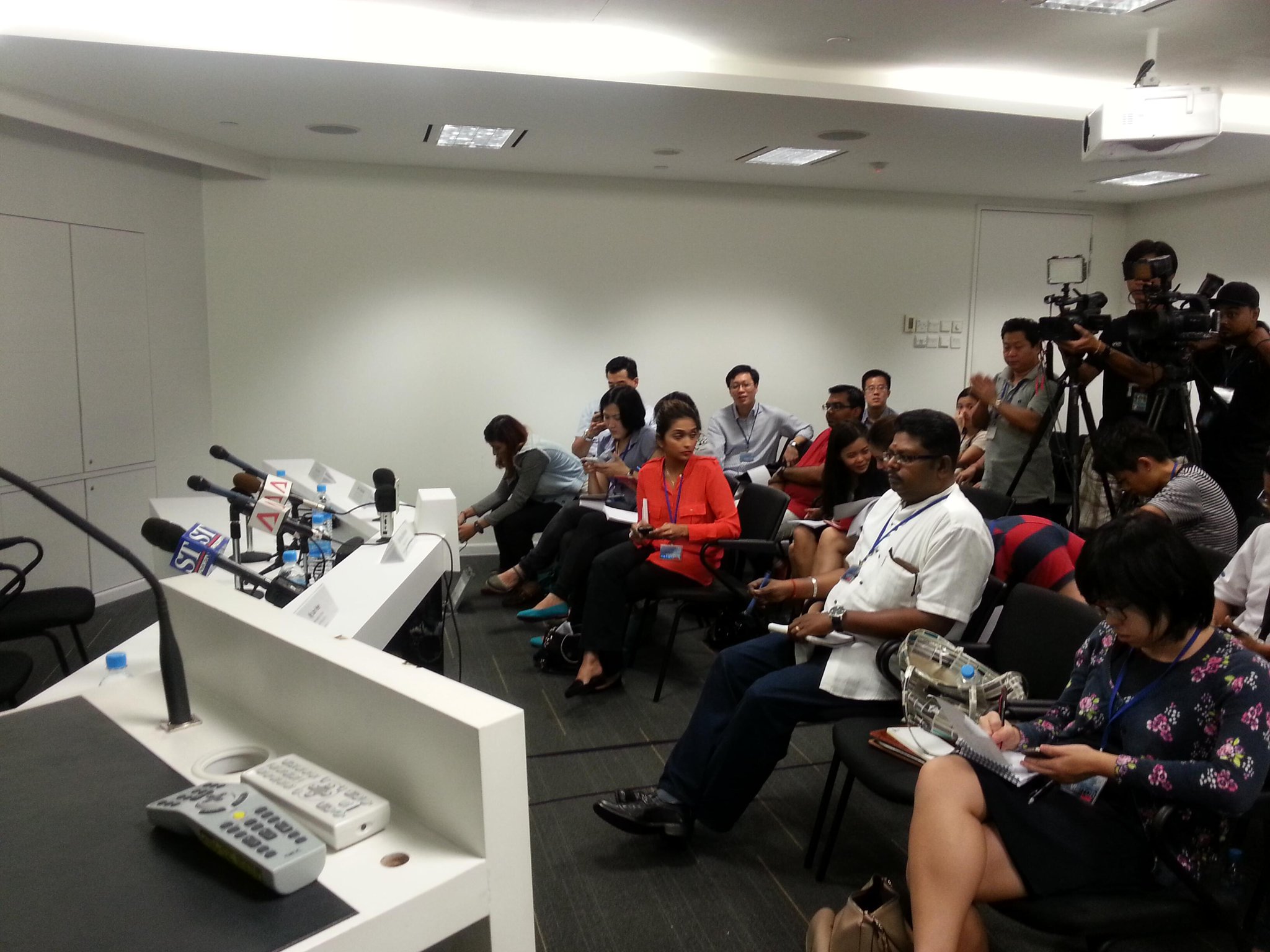 Tan Chuan-Jin says: #littleindiariots Press Conference 1.30am. Repeat msg to stay calm & not speculate pls
Police in control of the Little India riot
2 Foreign Workers Confirmed Dead
https://twitter.com/ChannelNewsAsia/status/409729256810242048
10 Officers confirmed Injured
Taken from the Singapore Police Force Facebook:
On 8 Dec at 2123 hrs, a fatal traffic accident occurred between a private bus and a person at the junction of Race Course Road and Hampshire Road. Shortly after, a riot broke out involving a crowd of about 400 subjects where the subjects damaged 5 police vehicles and 1 ambulance. Several other private vehicles were also damaged. 10 officers were injured.

Police activated resources from Special Operations Command and Gurkha Contingent to the sene and the situation is under control.

Police would like to advise the public in the area to remain indoors while police operations are ongoing. Other members of the public are advised to keep away from the vicinity. Members of the public are also advised to stay calm and not to speculate on this incident. Members of the public with any information of the riot are advised to call the police at 1800-2550000.

Deputy Prime Minister and Minister of Home Affairs, Mr Teo Chee Hean, said, "This is a serious incident which has resulted in injuries and damage to public property. The situation is now under control. Police will spare no efforts to apprehend the subjects involved in the riot."
Riot-ers Nabbed by Police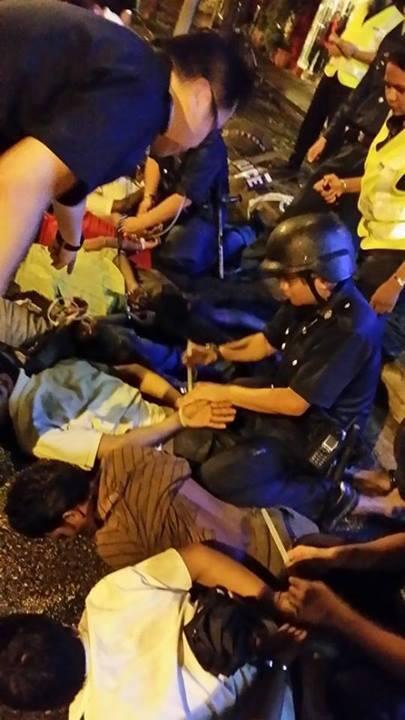 Fires Extinguished on Site
Aftermath of Little India Riot
Heavy police presence seen in the area following last night's violence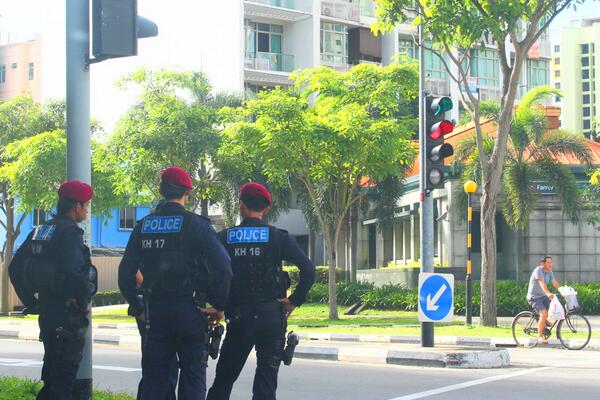 Aftermath of Little India Riot, Dec 9, 2013

==========================================================
According to ChannelNewsAsia:
Riot in Singapore's Little India
A riot apparently took place in Little India on Sunday night.
Police cars were toppled or burnt, said a caller to MediaCorp News hotline. Police confirmed that "an incident" was going on at the junction of Race Course Road and Hempshire Road. It started at 9.23pm.
Police officers are at the scene and are dealing with the situation. The public is advised to keep away from the affected area
Credits: ChannelNewsAsia
Busloads of riot police respond to rioting mob in the heart of Little India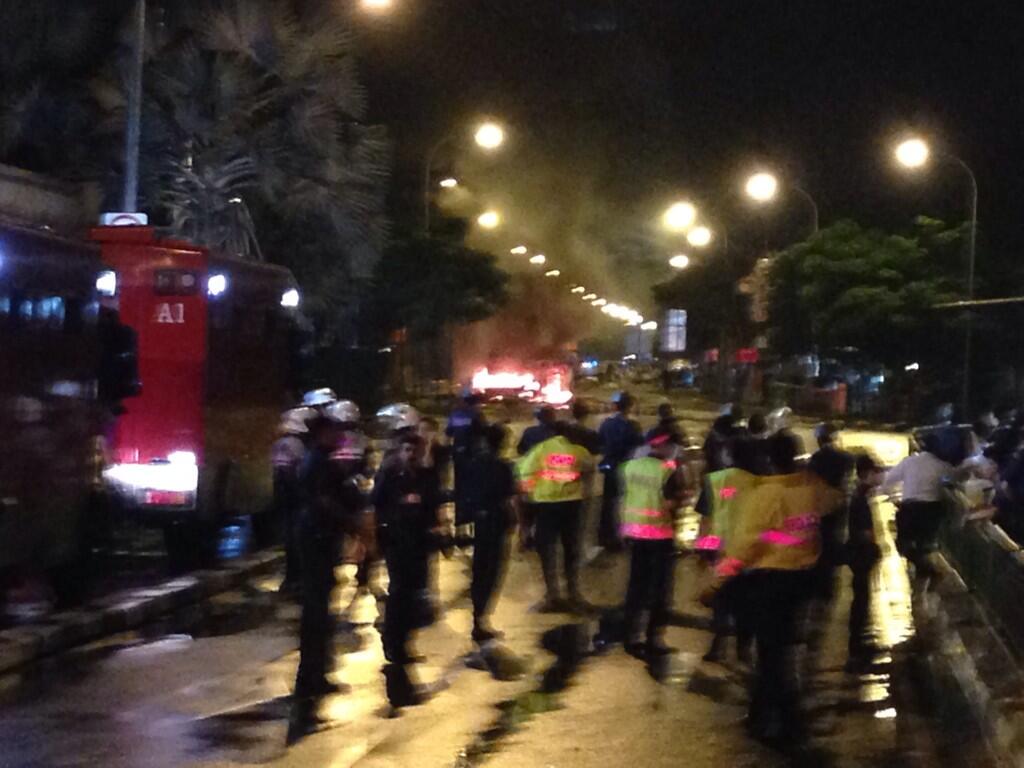 At least three busloads of police officers in riot gear responded to a riot that broke out along Race Course Road around 10pm on Sunday night. The mob believed to be made up mainly of foreign workers apparently attacked an ambulance and a traffic police highway patrol car responding to an accident earlier in the vicinity.
The Straits Times understands that a Bangladeshi worker was hit by a bus earlier and first responders were believed to be attending to the victim when the riot started.
At least two vehicles were set on fire. According to preliminary reports from the ground, one of the vehicles on fire is an ambulance on fire. Also a few police cars were overturned and one was set on fire
Credits: The Straits Times
More Photos from the riot area taken from Twitter / Instagram / Facebook: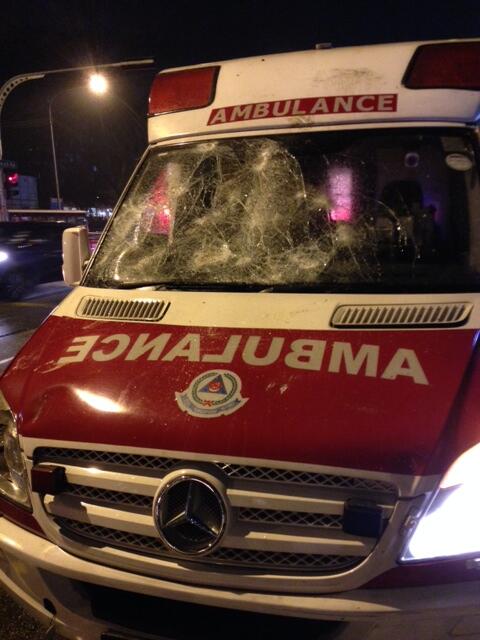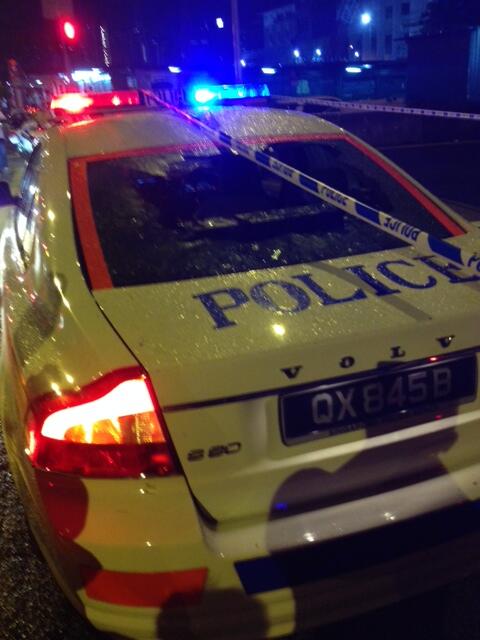 Oh and there's even a Wikipedia entry on the Little India riot already:
Anyway, PLEASE steer away from LITTLE INDIA especially Race Course Road and Hempshire Road at this moment!
Will update more once I get more details!
FINGERS crossed that there were no people injured at the riots, but I heard rumors that a few civilians and police officers were injured/dead though (CONFIRMED: 10 officers injured, 2 foreign workers dead).
Regardless, let's give our thanks to all the people who were activated last night for the Little India Riot. There were quite a few injuries, but hopefully it's all good!
Lastly, I mean like, wow – I'd never would have expected a bus accident could trigger off such a large scale riot. This is really shocking and scary at the same time..
Don't forget to stay tuned to my blog / like my blog's Facebook page / follow me @mitsueki on Twitter & Instagram for the latest updates!
Till later,
♥ mitsueki
Like my blog on Facebook!
Follow me on @mitsueki on Twitter & Instagram